Golfer Utility
---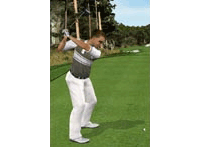 The Golfer Utility lets you edit the textures of Links 2003 golfer animations to change their appearance. Download the Links 2003 Golfer Utility and start making your own golfer animations!

Download Now (286KB)
Share Your Golfers
Want to share your creations with the Links Community? Send them to us and we'll make them available for download!
Questions? Comments?
If you have any problems with or comments about the Golfer Utility, please let us know!
Specials!
---
Add items to your cart to see the discounts
Pro Shop Deals
Get the Links 2003 Combo Pack and all 47 add-on courses for $14.95!

Add this Deal Now!


Already have Links 2003? Get all 47 add-on courses for only $12.00

Add all 47 Courses Now!


Links 2003 Combo Pack Only$8.49

Add it Now!


Buy two or more single add-on course for $1.25 each
---